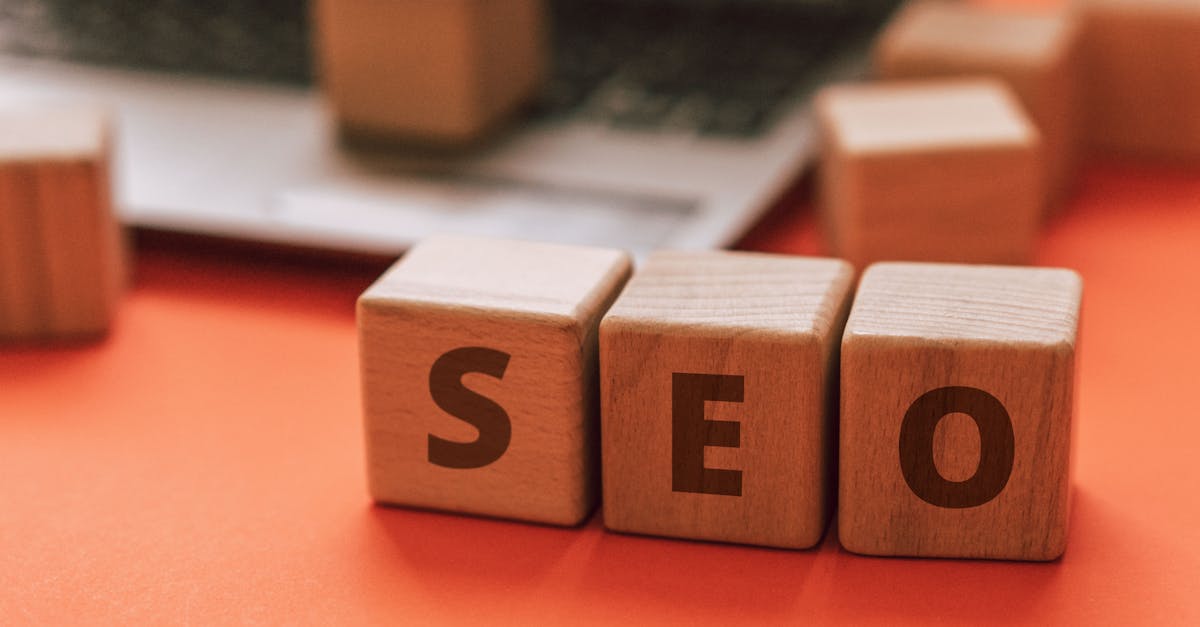 Understanding the Basics of SEO
When it comes to digital marketing, one of the most important things to understand is SEO, or Search Engine Optimization. Put simply, SEO is the process of optimizing a website to rank higher on search engine results pages (SERPs). As people increasingly rely on search engines to find the information they need, having a strong SEO strategy can be the difference between success and failure for your online business.
Essentially, SEO involves optimizing your website for both search engine algorithms and human users. This means focusing on both the technical aspects of a website, such as its HTML, CSS and other coding, as well as the content itself. This includes creating relevant content that includes relevant keywords and phrases, optimizing page titles and descriptions, and increasing the website's overall visibility and relevance to users.
In addition to optimizing the technical aspects of a website, SEO also involves optimizing the content. This involves creating content that is both relevant and engaging to readers, as well as optimizing it for specific keywords and phrases. Content optimization involves researching the most relevant keywords, using them throughout the content, and ensuring that the content is easy to read and understand.
Lastly, SEO also requires a good understanding of link building. Link building helps to build credibility and authority for a website and can help to increase its rankings on SERPs. Link building involves creating links from other websites to a website in order to increase its visibility and authority.
No matter what type of website you are running, understanding the fundamentals of SEO is essential in order to improve the visibility and rankings of your website. With the ever-changing search engine algorithms, it's important to stay up to date on the latest trends in SEO and ensure that your website is optimized for maximum visibility and performance.
Keyword Research and Optimization
When it comes to SEO, keyword research and optimization is essential. Knowing which words and phrases your audience is using to search for your products or services, and how to optimize your content to rank for those queries, is the key to driving more traffic to your website.
When it comes to keyword research, you want to make sure that you're targeting the right terms and phrases. You can do this by understanding the intent behind the search, and by using tools like Google's Keyword Planner to see what terms people are searching for.
Once you've identified the keywords and phrases you want to target, you need to optimize your content for those terms. This means using those terms in the headlines, titles, meta descriptions, and throughout the content. You also want to ensure that the content is written in an engaging and informative way so that it appeals to both search engines and human readers.
In addition to content optimization, you want to pay attention to technical SEO as well. This includes things like page speed and structure, URL structure, sitemaps, and other technical elements. By ensuring that these elements are optimized properly, you'll make it easier for search engine crawlers to index your content and for your pages to rank for their target keywords.
By following these keyword research and optimization best practices, you'll be able to drive more organic traffic to your website and increase your rankings for the keywords and phrases that matter to your business.
Content Optimization
Content optimization is a key component to any successful blog or website. With the right content, you can keep your audience engaged and coming back for more. Content optimization is the process of creating content that is optimized for search engines and audiences alike.
Content optimization involves a number of steps, all of which are designed to make your content more attractive and easier to find. This can range from adding relevant keywords, creating an engaging title, optimizing images and videos, and writing compelling descriptions.
When it comes to content optimization, it's important to keep in mind one of the key principles: quality over quantity. You want to create content that is valuable, informative, and engaging. This will ensure that readers find your blog or website and keep coming back for more.
Another key component of content optimization is the use of targeted keywords. This involves researching the types of words and phrases that your target audience is likely to use when searching for content related to your blog or website. Once you have identified these keywords, you can then use them throughout your content, as well as in your titles, meta descriptions, and URLs.
Content optimization also involves making sure your content is easy to read. This means using shorter sentences and paragraphs, as well as breaking up your content into smaller chunks that are easier to digest. Additionally, you should use formatting such as headings, bullet points, and images to make your content easier to navigate.
Content optimization also requires you to be creative. You should be creating content that is unique and not just copy-pasting from other sources. Additionally, you should be able to think of creative solutions to engage your audience and keep them coming back for more.
Content optimization is an ongoing process that involves creating quality content that resonates with your audience, as well as optimizing it for search engines. By following the steps outlined above, you can ensure that your blog or website is successful and your audience is engaged.
Technical SEO
Technical SEO is an important element of any successful SEO strategy. It's the process of optimizing a website's architecture and infrastructure for the purpose of improving its ability to be crawled, indexed, and ranked by search engines. In other words, technical SEO is all about ensuring that your website is properly structured and optimized so that search engines can efficiently and accurately interpret its content.
The first step in technical SEO is to get your website's infrastructure set up correctly. This includes making sure that your site is using proper coding and is structured in a way that search engines can easily read and interpret. Additionally, you'll want to ensure that your site is performing well on the frontend, which means making sure it loads quickly, is accessible, and is mobile-friendly.
When it comes to optimizing content for technical SEO, you'll want to focus on creating high-quality content that is keyword-rich. This could include optimizing your titles, URLs, descriptions, header tags, and internal links. Additionally, you'll want to make sure that you're using appropriate tags and structured data to help search engines understand the context of your content.
Finally, you'll want to pay attention to factors that could affect how your website is crawled and indexed. This includes optimizing the robots.txt file, submitting an XML sitemap, and making sure you're not blocking any important pages. Additionally, you'll want to ensure that your site is configured with SSL, that it's using proper canonical tags, and that it's avoiding any potential crawl errors.
Overall, technical SEO is an important part of any SEO strategy and must be taken care of if you want to ensure your site is performing well in search engine rankings. With the proper setup and optimization, you can make sure that your website is properly indexed and ranked, giving you an edge over your competitors.
Link Building
Link building is an essential part of any successful SEO strategy. It's the process of creating backlinks to your website from other websites. Backlinks are like online references – the more backlinks you have, the more reliable and authoritative your website appears to search engines. Link building improves your website's visibility, domain authority, and relevance to the keywords you're targeting.
Link building is a complex and time-consuming process, but it's well worth the effort. You can build links naturally by creating compelling content that others want to link to and share. You can also reach out to websites to request a link exchange. Alternatively, you can use link building services like guest post campaigns, infographic submissions, and directory submissions to build links directly.
Link building is a long-term process, and it requires effort and patience to get the best results. But the rewards are worth it – the right link building strategy will make your website more visible and improve your rankings in search engine results. So if you're serious about boosting your website's performance, link building is a must.
Monitoring and Evaluating Your SEO Efforts
SEO (Search Engine Optimization) is an important part of any online business. It helps to drive traffic to your website and improve brand visibility. However, it's not enough to simply implement SEO tactics. You must also continuously monitor and evaluate your SEO efforts to ensure they're working.
The first step to monitoring and evaluating is to set clear objectives. You should decide what you want to achieve with your SEO efforts, such as increasing organic traffic, improving your rankings for certain keywords, gaining more leads and conversions, etc. Once you have determined your objectives, you can start to track your progress and measure the results.
One way to track your progress is to use web analytics tools such as Google Analytics, which can provide insights into the performance of your website. You can look at the number of visitors, where they came from, what pages they visited, how long they stayed on the website, and much more.
You can also measure the performance of your SEO efforts by comparing your rankings for specific keywords before and after your SEO initiatives. You can use tools like Google Search Console to identify your ranking for certain keywords. If you see an improvement in your rankings, then you know that your SEO efforts are working.
Another way to evaluate your SEO efforts is to track the number of backlinks you have acquired. Backlinks are links from other websites that point to your website. This can help improve your rankings in search engine result pages (SERPs). You can use tools like Ahrefs to analyze the number of backlinks you've received.
Finally, monitor the number of leads and conversions you get from your SEO efforts. You can use Google Analytics to track the number of leads and conversions from organic search, as well as from other sources. This can give you a better idea of the effectiveness of your SEO strategies and whether or not they're working.
Monitoring and evaluating your SEO efforts is essential if you want to make sure that your strategies are working. By setting objectives, tracking your progress, measuring results, and keeping an eye on the number of backlinks and conversions you're achieving, you'll be able to determine if your SEO efforts are paying off.