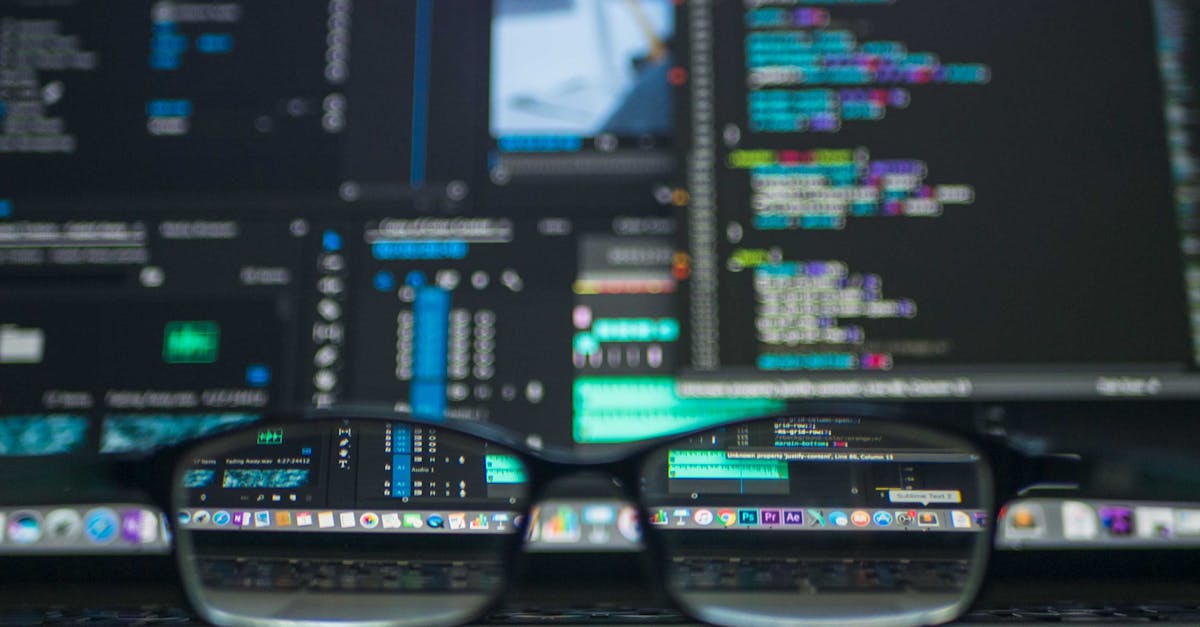 Introduction
Websites today are so much more than a digital presence. They're an important part of your business's brand and identity – a reflection of your company's values and its ability to reach new audiences. That's why it's so important to make sure that your website design is up to scratch.
Whether you're a professional web designer or a beginner, there are always ways you can improve your web design. Here are eight tips to help you get started :
1. Prioritize Responsiveness
It's no secret that more people are using mobile devices to access the internet. That means you need to make sure your website is optimized for different devices. Responsive design is essential for creating a consistent, user-friendly experience no matter what device a visitor is using.
2. Simplify Navigation
The key to successful navigation is to keep it as simple as possible. It should be easy for visitors to find what they're looking for without having to click through too many menus or search bars. Keep menus and search options limited to the essentials and make sure they're clearly visible on all pages.
3. Use Quality Images
High-quality images can really enhance the look and feel of your website. Make sure to use large, high-resolution images that won't take too long to load. If you're going to use stock images, choose ones that are relevant to your content and that don't look too generic.
4. Implement Clear Typography
Clear and legible typography is essential for a successful website. Choose a font that's easy to read, and make sure the size is large enough so that it's readable on all devices. Also, make sure to give headings and titles enough contrast so they stand out from the rest of the text.
5. Don't Overwhelm Visitors
Your website should be easy to use and not overwhelming for visitors. Avoid using too many colors, as it can be distracting. Instead, stick to a simple color scheme and use white space to make the design look more organized.
6. Avoid Clutter
Too much clutter on a website can be a big distraction. Keep your design clean and simple and avoid including too many elements. If you have a lot of content to include,
Benefits of Improving Web Design
Web design is an essential part of any successful website. Good web design not only helps you to attract more visitors, but it also increases user engagement and offers a better overall user experience.
Improving your web design will benefit your business in a number of ways. For starters, it is an important part of a website's search engine optimization (SEO). Search engines consider a website's design and layout when ranking it in their search results. A good web design improves the chances of your website appearing higher in search engine results.
Improving web design can also help you to increase conversion rates. A good website design can make it easier for users to navigate and find the information they need. This can encourage them to take action, such as making a purchase or signing up for a newsletter.
Moreover, a well-designed website creates a good first impression. A website should be inviting and visually appealing to draw in visitors. Professional web design can also have a positive impact on your brand image. It can make your website look more reliable and trustworthy, which can help to boost customer confidence in your business.
Finally, a well-designed website can help to create regular engagement. Good web design includes elements that are easy to interact with and understand. This can help to keep people interested and coming back to your website.
These are just some of the benefits of improving your web design. With the right design and implementation, you can make your website more effective and appealing to draw in more visitors, increase conversion rates, and establish a positive brand image.
8 Tips to Improve Your Web Design
1. Optimize Your Site for Mobile : As more and more users access the web from their phones and tablets, it's important to make sure your website is optimized for mobile. This means designing your site to look great on different devices, creating smaller images for faster loading, and using a responsive design for a better user experience.
2. Make It Easy to Navigate : It's essential that visitors can easily find what they're looking for when they come to your website. A great website is easy to navigate with a clear structure and logical navigation system.
3. Use a Simple Design : You don't need to be an artist to create a great design. A simple design with a light color palette and well-spaced elements can be very effective.
4. Keep It Fresh : A website that's constantly updated with fresh content will keep your visitors coming back. Update your site regularly with content, photos, and videos to keep it interesting.
5. Focus on Quality Content : Content is king when it comes to web design. Make sure your content is well written and informative. Quality content is not only beneficial to visitors, but will also help you rank higher in search engine results.
6. Use SEO : SEO (Search Engine Optimization) is key to getting your website seen. It's important to use keywords and phrases that people are searching for when they're looking for sites like yours.
7. Implement Social Media : Social media is a great way to engage with your audience and build relationships with customers. Integrate social media buttons on your site and encourage your visitors to share your content.
8. Collect Analytics : Finally, analytics can be a great tool to track how your website is performing. Knowing what's working and what's not can help you make informed decisions about your web design and help you improve your website.
Best Practices for Web Design
The internet is a vast and ever-expanding platform, and as technology advances, so do the expectations of users. If you're looking to create a website that stands out and leaves a lasting impression, there are eight important tips to keep in mind when designing it.
Tip 1 : Study up on the latest web design trends. It's important to stay up to date on the latest web design trends. Knowing what's popular in design can help you create something that users won't be able to resist. Whether you're looking for a more modern design, or something a bit more classic, make sure you're researching the latest trends.
Tip 2 : Have a well-thought-out layout. A website should be easy to navigate and make sense to users. It should be organized in such a way that it's easy for users to find everything they need. Avoid cramming too much information onto a page, and make sure there's plenty of white space to draw attention to important elements.
Tip 3 : Establish a strong color palette. A strong color palette is essential for any website. While you don't want to be too flashy, you also don't want to be too subtle. Pick a few colors that are visually appealing and memorable, and use them throughout your site.
Tip 4 : Have a clear call-to-action (CTA). The CTA should be the focal point of your website. It should be clear, visible, and easy to understand. Entice users to take the desired action with compelling copy and visuals.
Tip 5 : Optimize your website for mobile devices. In today's age, it's essential to have a website that looks good on all devices, including mobile. Make sure your content, design, and navigation are optimized for mobile users.
Tip 6 : Use typography wisely. Typography is a key element of design. Use fonts that are easy to read and that are consistent throughout the website. Make sure the font size is large enough for users to read, but not so large that it's distracting.
Tip 7 : Include visuals. Visuals can help make a website more engaging and memorable. Use high-quality photos and illustrations that are relevant to your content and business.
Tip 8 : Test and improve. Don't be
Conclusion
In conclusion, creating an aesthetically pleasing and functional website is no small feat. However, with the right tools and techniques, you can create a website that stands out and stands the test of time. From utilizing strong visuals to focusing on functionality and speed, there are a number of things you can do to improve your web design. By following the 8 tips discussed above, you can ensure that you website looks and works its best for your users. With a little bit of time and effort, you can create a website that exceeds your expectations and that of your audience.