Generated by Contentify AI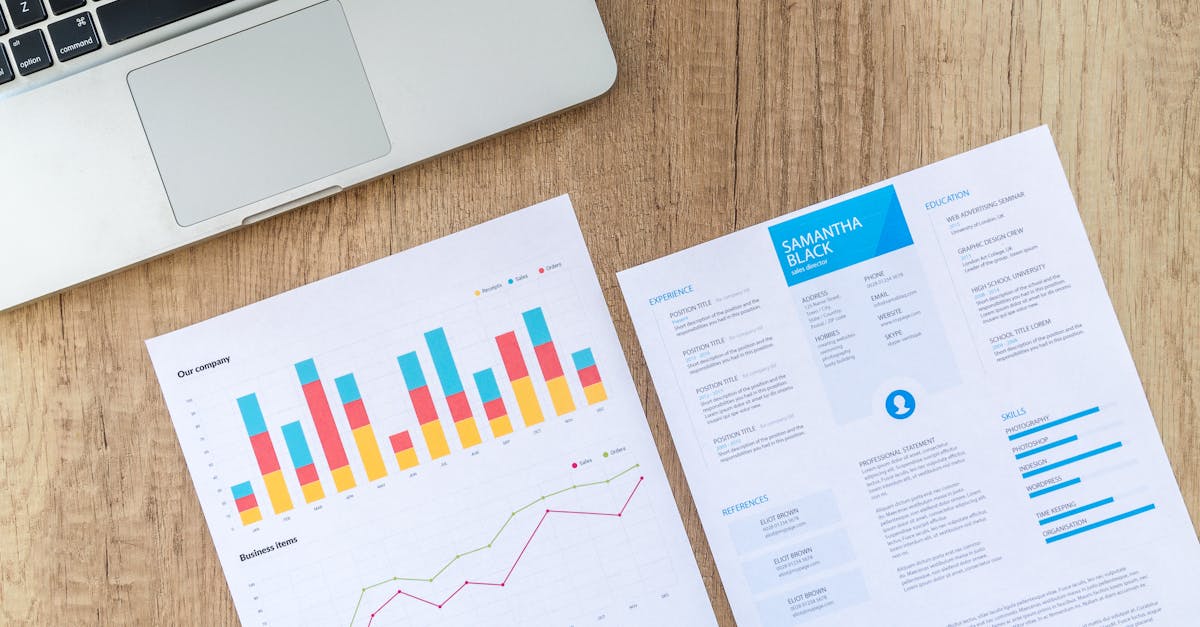 Introductory Overview
When it comes to creating content for your blog, the possibilities are endless. From articles to infographics to videos and more, you can produce a wide range of content to reach your desired audience and keep them engaged.
Articles
Articles are perhaps the most common type of content created for a blog. You can write about topics that are related to your niche, industry, or company, or that appeal to your target audience. Articles can range from short, informative pieces, to long-form, in-depth pieces that educate and entertain. When it comes to writing articles, be sure to research and include accurate information, use high-quality images and videos, and write in a clear, engaging style.
Infographics
Infographics are a great way to present complex information in a visually appealing format. An infographic is a graphic representation of data or information, often incorporating text, images, and visuals. They can be used to present any kind of information, from facts and figures to research to processes. When creating an infographic, use colors, icons, and charts to make your content more appealing and engaging.
Videos
Videos are a great way to reach a wide audience and engage them in a creative and fun way. Videos can be used to showcase products, explain processes, or demonstrate how to do something. When creating a video, be sure to include interesting visuals, engaging narration, and a strong call to action.
Interactive Content
Interactive content is becoming increasingly popular as a way to engage your audience. Interactive content can include polls, quizzes, surveys, and games. This type of content can be used to collect data from your audience, as well as to educate and entertain them.
Audio Content
Audio content is becoming more popular as the technology improves. You can create podcasts, audio lessons, and other audio-based content to reach your audience. Podcasts can range from informative to entertaining, and you can use audio content to reach a wider audience than you would with video or written content. Audio content can also be used to provide a more intimate and engaging experience for your listeners.
Social Media Content
Social media is an integral part of any content strategy, and it's important to create content specifically for the various social media platforms. Social media content can include anything from photos and videos to short posts and stories. It's important to keep your social
Blog Posts
Blogs are a great way to engage with your audience and share your knowledge and opinions on particular topics. Whether you're a business, an individual, or an organization, you can benefit from having a blog section on your website.
Creating blog content can be a great way to share in-depth information, spark discussion, and even drive traffic to your website. There's a lot of variety when it comes to the types of content you can create, so you can find something that meets your needs. Here are a few popular blog post styles you can use to get your blog section up and running:
1. How-to Content: How-to content is a great way to instruct readers on a particular topic. By providing detailed steps and helpful advice, you can guide your audience through a process or task.
2. Opinion Pieces: Opinion pieces are ideal for sharing your thoughts and opinions on a particular subject or issue. This type of content can be a great way to create a dialogue and foster debate among readers.
3. List Posts: List posts are designed to take complex topics and break them down into easy-to-digest chunks. This type of post can be great for helping readers quickly find the information they need.
4. Interviews: Interviewing experts or influencers in your field is an excellent way to bring fresh perspectives and insights to your blog. You can also give your audience a chance to learn from the experiences of people in the industry.
5. Tutorials: Tutorials are a great way to give readers a step-by-step guide for completing a task or achieving a certain result. This type of content can be particularly helpful for readers who're just getting started in a new area.
6. News Posts: News posts are a great way to keep up with the latest industry trends and stay on top of key developments. Your readers will appreciate staying up to date with the news, and you'll be able to provide valuable insights and commentary.
7. Product Reviews: If you're in the business of selling products or services, then product reviews can be a great way to showcase them. You can use these reviews to highlight the features and benefits of your products and services and encourage customers to make a purchase.
These are just a few of the different types of blog post styles you can use to expand your blog section.
Videos
Content creation is one of the most important aspects of a successful blog. From blog posts and videos to social media posts, podcasts, and more, there are countless types of content to choose from. But how do you know which type of content is best for your blog?
Blog posts are the foundation of any good blog. They're the perfect way to share your thoughts and ideas with your audience and can be used to discuss topics, provide helpful tips, or explore a particular subject in-depth. Blog posts typically range from 800 to 2000 words in length and can include photos, videos, links, and other multimedia elements.
Videos are becoming increasingly popular for content creators. Whether you're creating educational tutorials or funny vlogs, videos are a great way to showcase your personality and engage your audience. You can upload videos directly to your blog or share them on social media sites like YouTube or Vimeo.
Podcasts are becoming increasingly popular as a way to reach an audience. Podcasts allow you to record audio interviews or conversations with interesting people, explore topics, and provide valuable information to your listeners. You can post podcasts on your blog or share them on podcast networks like iTunes or SoundCloud.
Social media posts are a great way to share short snippets of your blog content and engage your followers. Whether you're sharing a photo, video, or quote, social media posts are a great way to reach a wider audience and keep them up-to-date with your blog.
Infographics are another great way to get your point across quickly and effectively. Infographics combine data, visuals, and text to explain complex topics in an easy-to-understand format. They can be used to explain or visualize processes, compare data, and explain statistics. You can share infographics on your blog, as well as social media sites.
Finally, e-books are a great way to expand on topics discussed in your blog posts. E-books offer a more comprehensive look at topics and can be a great way to generate revenue from your blog by offering them as an ebook or PDF download.
By combining different types of content – from blog posts to videos, podcasts, social media posts, infographics, and e-books – you'll be able to create a more comprehensive and engaging content strategy for your blog. Take the time to explore different types of content and see what works
Infographics
When it comes to content creation, there are a lot of options available to you. From photos and videos to blog posts and infographics, there's something out there for everyone. But when it comes to creating content, it's important to know which type of content is best for your business.
Infographics are a great way to quickly and easily convey complex information in a visually pleasing manner. By combining images, charts, and text, infographics are able to give your readers a comprehensive understanding of your topic without taking up too much of their time. Plus, they're incredibly shareable, so your message will get out to a wide audience.
For those looking to create a more in-depth article, blog posts are the way to go. Whether you're discussing a new product or offering advice on a certain topic, blog posts can provide readers with the details they need in an interesting and engaging way. They also allow you to establish yourself as an expert in your field, as well as provide helpful content for your followers to share.
No matter what type of content you're creating, the key is to make sure it's well-written, interesting, and helpful. By taking the time to craft thoughtful and well-researched pieces, you'll be able to provide your readers with the valuable information they need while also getting your message out to a wide audience. So, go ahead and give your readers an entertaining and informative experience – they'll thank you for it!
Podcasts
Creating content for your blog or website can be a great way to engage with your audience and build a strong online presence. But with so many different types of content available, it can be hard to decide which one is best for you. Podcasts are an increasingly popular way to create content that is both entertaining and educational.
Podcasts are audio recordings, typically between 20 minutes and an hour long, that are available to listen to or download for free. They can be as simple or as complex as you'd like, and provide a great way to share information with your audience.
To create a podcast, you'll need to plan a content outline, record the show, and then edit it. If you're looking to create a unique podcast, consider doing interviews with experts and interesting people in the industry. This can be a great way to get fresh perspectives and insights on the topics you're discussing. You can also share your own knowledge and experiences, or play sound bites from other sources.
When it comes to sharing your content, you can put your podcast on popular services like iTunes or Stitcher. You can also embed the podcast directly on your website for easy access.
Podcasts are more than just a fun way to create content. They're also a great way to reach a larger audience and build relationships with listeners. By connecting with your audience and providing valuable information, you'll be able to gain more exposure and grow your business.
Social Media Posts
Blogging is one of the most powerful tools in a digital marketer's toolbox. Not only does it help to establish and boost your online presence, but it's also a great way to engage with your audience. From sharing fresh insights to covering industry news, there is a wealth of content that you can create through blogging.
The most basic type of blog post is a simple update about your business or product. This provides an easy way to keep your audience in the loop about what's going on with your brand. For example, if you've recently launched a new product, let people know about it through a blog post.
Other topics that are great for blogging include opinion pieces, controversial topics, reviews, and tutorials. You can also use blog posts to cover industry news and insights. By doing this, you'll stay ahead of the curve and demonstrate your knowledge and expertise.
If you're looking to increase engagement, consider writing list posts and infographics. List posts are an easy way to convey information in a fun, digestible format. Infographics are a great way to explain complex topics to readers, while making them visually appealing.
Finally, don't forget about social media posts. These are an excellent way to reach your audience and start conversations. Whether you're posting an update about your business or asking questions to your followers, social media posts can help to foster relationships and increase engagement.
At the end of the day, blogging is a great tool for any digital marketer. By creating a variety of different types of content, you'll be able to engage with your audience, boost your online presence, and demonstrate your expertise. So go ahead and get creative!